Thursday Nights Archaeology Lab!
Join Lost Towns Project on Thursday nights through May to process artifacts from Skipworth's Addition, a 17th century Quaker home site in Harwood. To sign up, click here.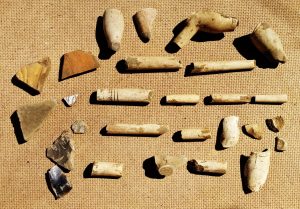 ---
We'd like to take this opportunity to say thanks to the funders and supporters who have made our work possible this past year!