The newly redesigned website is LIVE!!   The website you see here was launched in 'beta-form'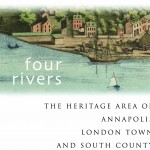 over the summer, and we are almost done! While still under construction (aren't they always !), we hope you will find lots of useful information about the local area's heritage. This website was re-developed with the generous support of the Four Rivers Heritage Area mini-grant program. Thanks for your ongoing support Four Rivers!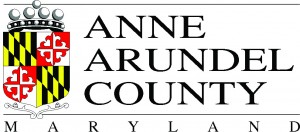 Winter is right around the corner, so our efforts are shifting to labwork, research, analysis and report writing.  We will also be working with the Anne Arundel County Archaeology Lab (managed by the County's Cultural Resources Division) to offer "Nights at the Archaeology Lab" Tuesdays 'til 8pm starting on January 19th, and we'll host "Continuing Education" programs over the winter.
Join us for some hot "cider", snacks, and a show (well- maybe more like a lecture– but we promise to make it FUN!!). We'll try to keep you entertained on cold winter nights.   We've got three programs scheduled so far:
January 19th 6:30 – 7:30pm:  Stephanie Sperling and Stacy Poulous will be sharing our highly coveted analysis secrets: Excel spreadsheets and GIS distribution maps. You WILL NOT want to miss this!!
February 16th 6:30 – 7:30pm:  John Kille will talk about he ongoing work at Gibson Island. He'll lend some insight as to how traipsing around in the woods digging STPs get turned into new historic discoveries!
March 15th 6:30 – 7:30pm: Brett Arnold will take us along for a virtual tour of 400-plus years of history along Generals Highway. He'll unveil some of the most exciting discoveries, and talk about how mapping, archives, and archaeology come together to reveal a new understanding of this amazing cultural landscape.
Both Lab Nights and the Continuing Education events will require RSVP's to 410-222-1318 or to volunteers@losttownsproject.org at least one day before the event.
Winter also gives us a chance to spruce up our website and work on the "Virtual Artifact Gallery" project. There are so many amazing sites and artifacts in the County's collections (3.2 million artifacts in fact!) so this virtual gallery will be an effort to digitize and make virtually accessible artifacts from twenty-five years of excavation. Do you have a favorite site or an artifact that you want to know more about? Send us a note and maybe it will be our first Virtual Artifact Gallery Feature!!!
In Other News!
The Lost Towns Project Advisory Board gathered on September 4th 2015 for their Annual Meeting at the Galesville Community Center.  Click here to read Lost Towns Projects first Annual Report!
We'd also like to take this opportunity to say thanks to the funders and supporters who have made our work possible this past year!