The Anne Arundel County Archaeology Lab holds more than 3.1 Million artifacts in its curation facility. Here is an opportunity to explore the collection and view some of the most exciting finds that have been made over the past 40 years. Each artifact can tell a unique story- so begin your exploration of the County's past right here by clicking on the image below!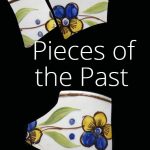 Archaeology Traveling Exhibit, New Finds Display,
and Video Unveiled at Dedication Ceremony
On May 30, 2017, the Anne Arundel County Cultural Resources Division, Lost Towns Project, and Anne Arundel County Trust for Preservation announced the unveiling of three new interpretive archaeology projects at a dedication ceremony in the Anne Arundel County Permit Center. The goal of these projects is to bring the County's extensive archaeological collections out of storage and share them with the public.
The "New Finds Archaeology Display Case" located in the county's Permit Center, will have rotating exhibits that share recent archaeological discoveries across the County. The Skipworth's Addition site, home to Quakers George and Elizabeth Skipworth in the late 17th century will be featured over the summer.
An interactive traveling "Touch Screen Archaeology Kiosk" was also unveiled, which  highlights important discoveries and artifacts recovered from five archaeology sites across the county, including the Pig Point Native American ceremonial site, a burial from the 1660s at 'Leavy Neck', the 17thCentury Quaker homesite known as Skipworth's Addition, the early-18th century Samuel Chew House, and the 1870 Henry Wilson Farmhouse, site of the 20th-century African American Hot Sox ballfield in Galesville.  The kiosk will be displayed at libraries across the county, rotating to different branches.
The dedication was followed by a preview of a new video that unveils archaeological discoveries made in 2016 at the prehistoric River Farm site located on the Jug Bay Wetlands Sanctuary.  The video was created and produced by the Cultural Resources department with support from Dale Boyer, with the Anne Arundel Community Television (AACTV).
These projects were made possible through generous grants and technical support from Maryland Humanities, the Arts Council of Anne Arundel County, the Community Foundation of Anne Arundel County/Chaney Fund for Land Use, Anne Arundel County Trust for Preservation, the Lost Towns Project, and Anne Arundel County Office of Planning and Zoning.