The 2018 Field Season is here!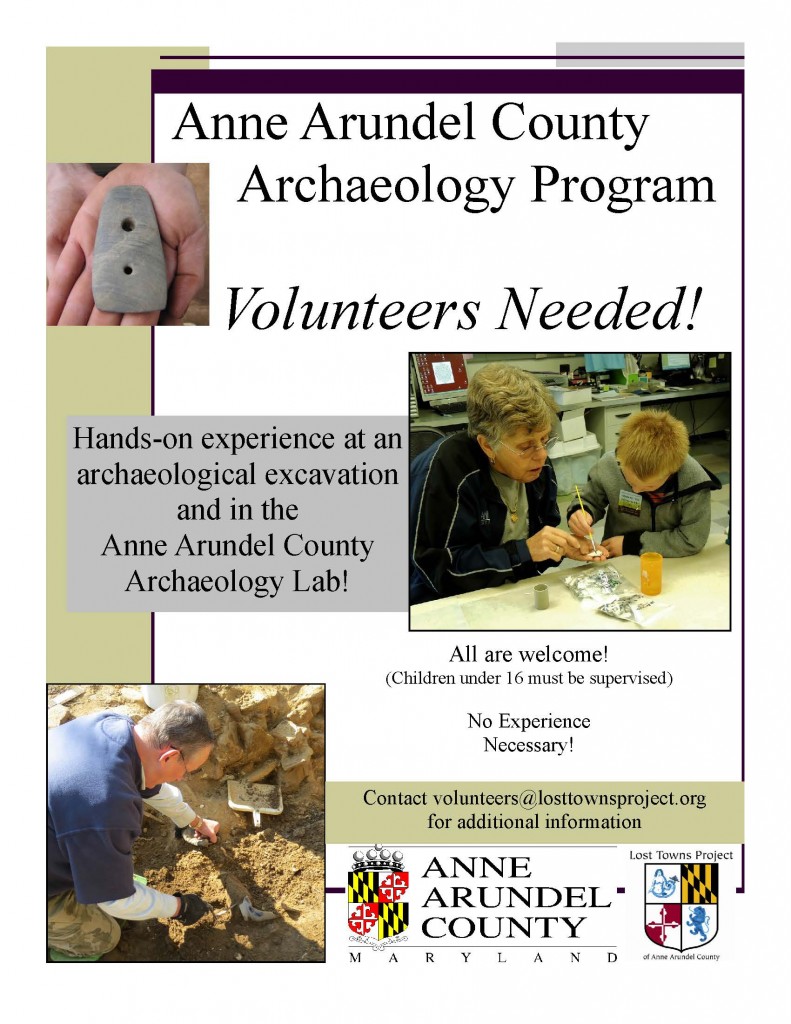 The Lost Towns Project, Inc., in cooperation with the Anne Arundel County Cultural Resources Division, has numerous volunteer opportunities year-round and welcomes newcomers of all levels of experience! Whether you want to assist in the field or in the lab, we have plenty of different experiences offered throughout the week.
For further information and to subscribe to our weekly volunteer news email, contact our volunteer coordinator at volunteers@losttownsproject.org or subscribe here.
Learn more about our newly improved volunteer program by clicking here.
Download the volunteer application here.
For information on academic internships, click here.